Please help us welcome our new team members to the Cycle Smart team!
Mark Tepper
Sales Manager
Meet Mark! Mark has had a passion for motorcycles since the age of 8 when he got his first bike, a Honda XR75, that he still has! He started racing that same year and still races to this day. Find him on the flat track racing Harley & vintage Yamahas. He enjoys buying and restoring and racing vintage Yamahas in his free time. Stop in and let Mark help you find the perfect bike and maybe he'll give you some pointers for the track! Ride on!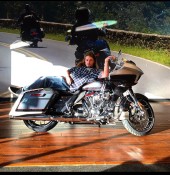 Sean Carroll
Sales Associate
Hey! My name is Sean and I've been riding motorcycles for about 8 years and selling them for 5. I also flat track race Harleys and when I'm not racing I'm hanging with friends or working on bikes. Stop in and we can work together to find the perfect bike for you!